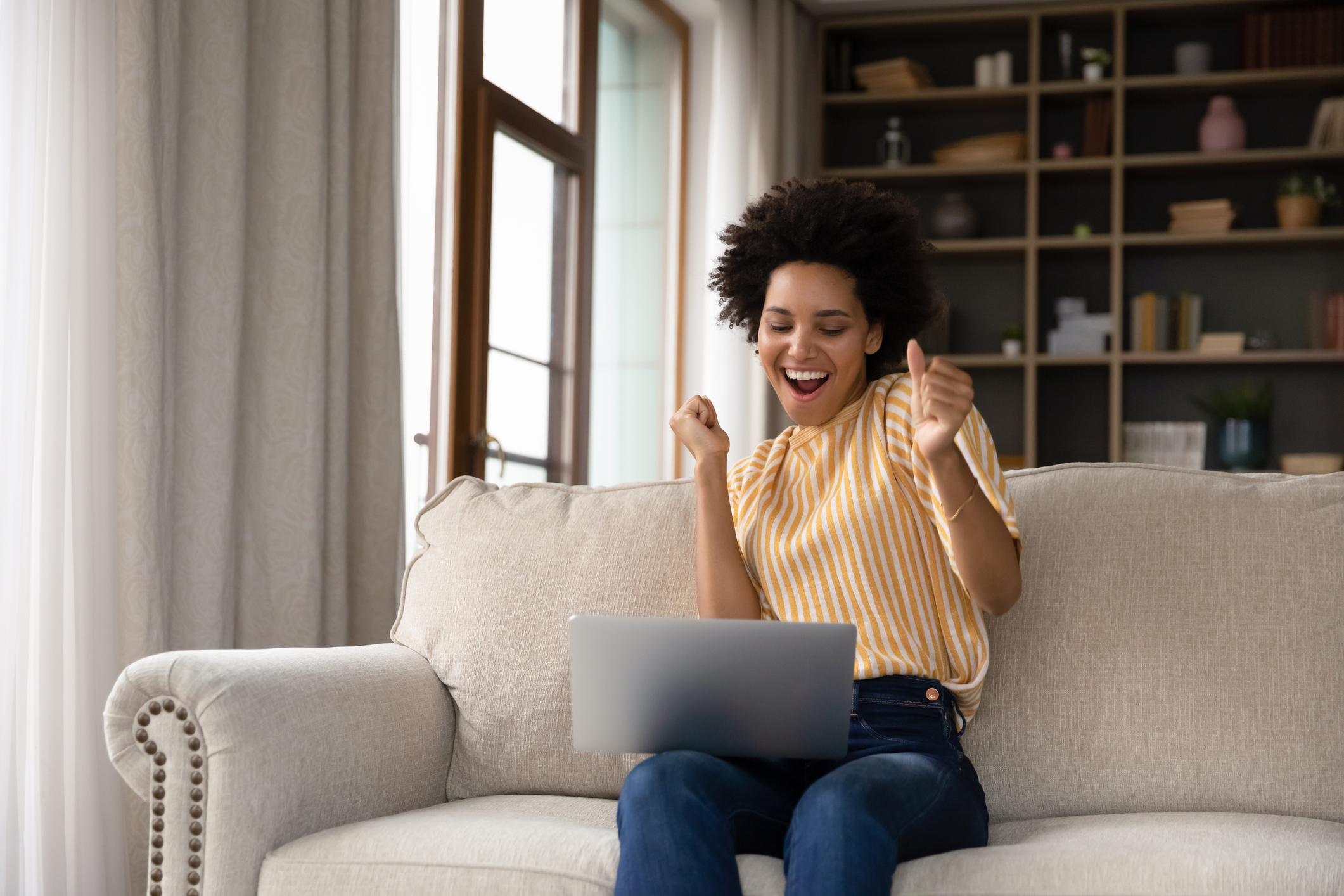 Chanel is proud of her work as a nursing assistant at a major university hospital system. So, the last thing she needed was a broken ankle that kept her from her job she loves.

It also meant no income, and no option but to turn to debt. In Chanel's case, it wasn't credit card debt, but rather loans and retail store debt.
"I didn't want to sit around and feel depressed, and I always try to figure out a way to better myself," says Chanel. This situation was no exception. She got online and researched ways to utilize her home equity to address her financial challenges.

Looking to avoid taking on more debt, she discovered Unlock. After thorough research on both the company and home equity agreements, she decided to move forward. She liked the idea of having no loan, no monthly payments, and time to buy back her equity, whether partially over time, or in full. She found the application and the process to obtain funding easy and fast.

The home equity consultant she spoke with at Unlock was thorough and straightforward, says Chanel. "They told me everything to expect and how to reach out if I had any questions. There were no surprises." She notes that even after she closed on her home equity agreement, the Unlock staff was supportive and communicative. "I loved the whole process."

Today, Chanel is back at work. She has paid off her debt in full and her credit, which had deteriorated, is back up. She has even explained and recommended home equity agreements to her financial advisor.

"I feel good. I feel relieved. I feel the burden is off my shoulders." 
The blog articles published by Unlock Technologies are available for informational purposes only and not considered legal or financial advice on any subject matter. The blogs should not be used as a substitute for legal or financial advice from a licensed attorney or financial professional. Links in our blog posts to third-party websites are provided as a convenience and are for informational purposes only; they do not constitute an endorsement of any products, services or opinions of the corporation, organization or individual. Unlock Technologies bears no responsibility for the accuracy, legality, or content of external sites or that of subsequent links.